Partner with Us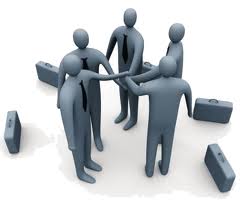 Our goal at CardiacMonitoring.com is to provide physicians and medical professionals with the most useful & up-to-date information available to meet their needs for Ambulatory Cardiac Monitoring. Our service saves valuable time for cardiovascular specialists by consolidating all product technologies, companies and helpful information into one useful resource.
If you are you a professional in the ambulatory cardiac monitoring industry looking to increase exposure directly to physicians and medical professionals, then you've come to the right place.  At CardiacMonitoring.com, we strive to provide an effective platform for ambulatory cardiac monitoring companies to connect directly with qualified physicians & medical facilities who are in need of ambulatory cardiac monitoring products and services.
The Benefits of Partnering with CardiacMonitoring.com:
Increase exposure to targeted Cardiology specialists & medical professionals
Showcase new cardiac monitoring technologies, products & services
Connect directly with physicians and medical facilities in need of Ambulatory Cardiac Monitoring Products & Services
Secure new partnerships with professional companies in the Cardiac Monitoring Industry – distribution, investment & acquisition opportunities
Expand your business revenues & profitability with ambulatory cardiac monitoring solutions
Marketing Programs For more information on marketing & increasing exposure to our visitors, please click
Leads (sharing) Program – Connect directly with physicians & medical facilities actively evaluating the purchase or enrollment in new AECG monitoring technology & services.
Employment opportunities for physicians, physician staff, ECG technicians, direct & independent sales positions.
Professional AECG product regulatory & technology services
Billing & Reimbursement services for all forms of ambulatory cardiac (AECG) monitoring modalities.
Market Research Services by modality in the USA & globally
For more details, please provide your contact information in the form on the right side of the page. Alternatively, you can email us directly at sales@cardiacmonitoring.com.