ACSD CORE-2 Mobile Cardiac Telemetry (MCT) Monitor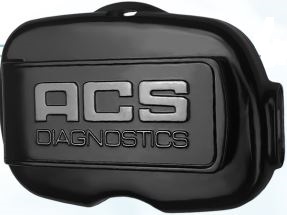 ACS Diagnostics ((ACSD) released their newest real-time AECG monitor called the ACSD CORE-2. The CORE stands for 'Cardiac Outpatient Real-time ECG' which was introduced with its predessor called the CORE¹².
The ACS CORE¹² monitor is slightly different in configuration to other MCT devices as the CORE¹² is an integrated device with only one piece.  The CORE¹² has approval on its ECG algorithm to detect abnormal ECG activity as well as a monitoring technician in the ACS Diagnostics laboratory monitoring every beat. ACSD launched the newest miniature version called the ACSD CORE-2 multi-function real-time continuous AECG monitor.
Features of the ACS Diagnostics CORE-2:
Small compact design weighing 5.8 oz.
Real-time (near) transmission of all ECG data regardless of the application
Quick & easy setup & user interface
Built in cellular device eliminates additional gateway module
Multi-cellular networks for optimal connectivity
Up to 72 hours of battery life in MCT mode
Mobile charging feature (charge on the go)
Clip on to clothing or onto an adhesive
Daily report summary
End of Study report summary
Full disclosure available every 24 hours or any time upon request