ACS Diagnostics (ACS)
ACS Diagnostics (ACS) is known to be a U.S leader in the field of ambulatory cardiac monitoring for more than 35 years. ACS is a familiar name in Cardiology most notable for their Holter monitors and Holter analysis software. ACS entered the mobile cardiac telemetry (MCT) space a number of years ago upon receiving approval from Medicare as an Independent Diagnostic Testing Facility (IDTF).
ACS has proven to be a successful Holter monitoring company with a focus on providing reliable devices at competitive prices. ACS claims to have a significant stake in the US market share in the Holter Monitoring segment. With a steady presence in Holter & event monitoring, it was only a matter of time until ACS would release their very own proprietary mobile cardiac telemetry (MCT) monitor.
MCT Monitor Technology

ACS is pleased to announce the recent release of its newest multi-function monitor called the CORE¹² (Cardiac Outpatient Real-time ECG). According to ACS, the CORE¹² is 'disruptive' within the industry as it is the first device in the US to have FDA market clearance for use as a real time 12 lead EKG, Holter monitor, cardiac event monitor, mobile cardiac telemetry monitor and a 12 lead ECG for stress test monitoring all combined into one device. For more details, click ACS CORE Mobile Cardiac Telemetry (MCT) Monitor.
Competitive Advantage
In addition to product reliability, ACS is also notable in the Mobile Cardiac Telemetry industry for providing the Cardiologist with greater flexibility in reimbursement structures for their long term monitoring services. According to ACS, most companies are not thinking about the interest of the physician in terms of structuring a partnership in which provides more revenue for the referring physician. Although ACS will offer the traditional service model, ACS will often lead with providing solutions that extend greater revenue to the physician / medical facility. This model is evolving to be a refreshing change to the traditional service model where the service company reaps all of the revenue.
ACS is now a recognized player in the Mobile Cardiac Telemetry market offering alternative solutions for physicians & medical facilities within the US. The new CORE¹² monitor from ACS offers great flexibility in ECG monitoring applications, greater economic return as well as a cost saving to medical facilities eliminating the need to invest in all of the various ECG equipment.
Accreditation
Independent Diagnostic Testing Facility (IDTF) from Medicare.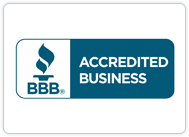 "A Better Business Bureau Accredited Business"
Legal & Safety Notice
There are currently no legal or public safety notices related to ACS or their line of cardiac monitoring products