Cardiac Monitoring Industry Support
CardiacMonitoring.com is committed to providing Physicians and Medical Professionals with the most useful information available to ensure their medical facility is maximizing cardiac monitoring technologies and revenue. In the process, we connect industry professionals with a variety of specific & unique opportunities. Some of our services include: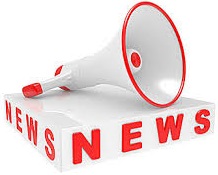 Stay up to date with the most recent developments in the ambulatory cardiac monitoring industry. Our updates include mergers, acquisitions, new product & technology releases and relevant clinical developments related to cardiac rhythm management.
Billing and Reimbursement for ambulatory cardiac monitoring is the cornerstone of every medical facility. Our staff provides useful tools for recommended billing protocols, appropriate diagnosis & CPT codes as well as reimbursement structures to maximize revenue & profit
Our ECG Arrhythmia Guide is a free service to support industry professionals in best assessing patient arrhythmias.  Our guide covers the most relevant arrhythmias that industry personnel may encounter when monitoring patients in the ambulatory ECG environment.
CardiacMonitoring.com is committed to providing the most comprehensive information available about ambulatory cardiac (AECG) monitoring technologies & services. . Our connecting physicians & medical professionals with professional cardiac monitoring companies.
CardiacMonitoring.com provides the industry with extended services that are specific to professionals in the industry. Such services include Connect Physicians & Medical Facilities with Professional AECG Monitoring Companies, Billing & Reimbursement Guidance, Connect Strategic Partnerships, New Investment Opportunities, Joint Ventures, Distribution Partnerships, Regulatory Services, ECG Laboratory Services, Employment Opportunities
For more information:
Please email us directly at info@CardiacMonitoring.com or call (561) 726-9055.