Wearable Patch Holter Monitoring
Traditional 24 hour Holter monitoring has evolved substantially in recent years due to the advent of a wearable 3-14 day long term continuous monitoring or long term Holter monitoring patch.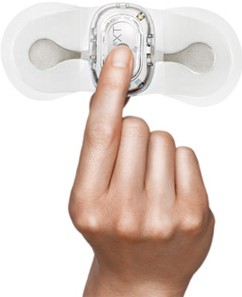 Much of the clinical evidence has concluded that there is substantial clinical value in detecting abnormal cardiac arrhythmias with 3-14 times more ECG data than traditional 24 hours. Further, the wearable patch is much preferred by patients since there are no lead wires, no need to remove the monitor to shower (water resistant) and the simplicity to report a symptom.
Most clinicians now report a significant increase in patient compliance with wearable patch monitoring as most patients say they actually 'forget' that they are even wearing a monitor. And medical staff is evolving to this method of monitoring due to the ease of application and easy to explain the simple event button for elderly or challenged patients.
From a clinical utility point of view, most physicians are now focused on monitoring methods that are easier for the patient to wear for extended monitoring durations. With such a great focus on early detection & management of atrial fibrillation, most clinicians are turning to the long term continuous wearable Holter patch such as the ZIO Patch or the EZecg Patch as the first line of monitoring.
Other Links:
Sponsored Ad