Hemodynamics Company
Hemodynamics Company is one of the newest companies to enter the long term continuous ECG monitoring market segment in the US.  The company is comprised of some of the most seasoned industry professionals that came together from many the most well known cardiac monitoring companies in the industry. According to members at Hemodynamics, they claim to have invested extensive time & resources to deliver the highest quality wearable AECG technologies with the most comprehensive & robust reporting solutions in the industry.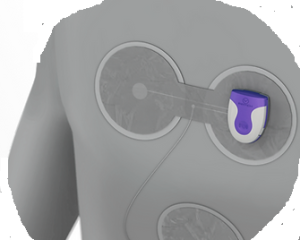 Hemodynamics is postured to take on other known wearable AECG monitoring companies in the market by offering flexible technology that provides superior ECG trace quality, improved reporting analysis and deliver faster turnaround time.  Hemodynamics provides the medical facility with their high quality EZecg Patch at zero cost to the facility while allowing their customers to bill for two reimbursement codes. Hemodynamics takes pride in the lack of artifact from their EZecg Patch & Nuubo ECG Vest which improves the overall quality of the report. Additionally, the EZecg Patch & Nuubo ECG Vest is said to generate reports that are quick & easy for physicians to review while integrating the newest emerging markers & arrhythmia detection that clinicians expect today.
Hemodynamics is also proud to be unique in the long term space in that they are flexible in their billing & reimbursement structures to enable medical facilities to bill globally with their turn key solution. The turn key solution is proven to be an exceptional investment for busy medical facilities looking to generate their own long term Holter reports. The turn key solution offers medical facilities greater control of their ECG data plus maximizes revenues generated for each monitoring study.
The wearable AECG monitoring technologies from Hemodynamics have proven to significantly improve patient compliance, increase practice revenue and streamline the process internally for staff members in medical facilities across the US.
Related Links: